Home » TiZKKA ????Outfit ideas APK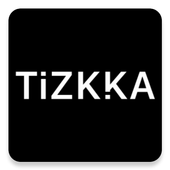 TiZKKA ????Outfit ideas APK
TiZKKA ????Outfit ideas Additional Information
Latest Version:

5.1.4

Publish Date:

2018-11-22

Requirement:

Android 4.4+
The Description Of TiZKKA ????Outfit ideas APK
Plan your outfits!
Recommended by Google, as 2017 featured app! Best Daily Helper App.

TiZKKA helps you discover & organize outfit ideas.. Fashion lovers from all over the world come together on the #1 Fashion App to show off their style and trends, sharing their own looks, giving advice, and growing as fashionistas. This is your community if you are looking to get inspired, share your outfits, and contribute to the fashion world.

More than a closet organizer, TiZKKA is an outfit planner for your clothes. TiZKKA app helps you discover & organize outfit ideas.

TiZKKA - word derived from Icelandic «tíska» meaning "fashion", noun.

Get Inspired - Get inspired with looks that are curated to fit your style and love for trends.
Shop Fashion - We help you out by searching for the most similar products and at the best prices so you can dress amazingly with: Shop The Look
Discover - Discover the latest trends of the fashion world.
Share - Share your looks with the community.
Learn - Learn about trends, fashion, and everything that will help you dress just the way you want.

Want to learn what fits your body type best? How to match better? Want to know what shoes are in style?
Discover and learn how to match the right colors for your next outfit and shoes, wearing what is right for you and giving you the right mentality!

Where can I find beauty tips? What makeup works for my skin tone?
Get you dose of lifestyle and wellness by reading the latest articles and videos from only the best sources: Vogue, Elle, Cosmopolitan, just to name a few.
Similar to TiZKKA ????Outfit ideas